Staffing Services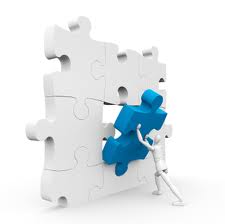 Staffing is a specialized area and what gives Waterleaf an edge in this area is the in - depth knowledge of the ever changing industry demands. With our extensive network and recruitment procedure we make sure our clients get their staffing requirements fulfilled & also benefit from long-term solutions. These days when job-hopping and job-shopping became nightmares for companies; we, at Waterleaf strive to hire employees who can promise long tenure. We provide staffing solutions to clients with short as well as long-term requirements, including projects, contract-based vacancies & permanent jobs.
Waterleaf Approach
Applicable to all our Clients, our system is driven by an innovatively designed process that involves various factors into account.
Extensive screening of candidates.
The shortest possible turnaround time.
Ability to provide talents in huge numbers.
Optimizing operational costs to provide a cost-effective deal for our clients.
Flexibility to suit our clients' varying needs.
Solutions we offer
We provide permanent / contract hires in many capacities according to the needs of our clients.
Contract to Permanent
We provide professionals on an agreed amount of time on a contractual basis. Upon the expiry of the contract, the professional is elevated for permanent hiring. This gives a client the ability to scrutinize the employee's performance without having to hire him/her permanently.
Permanent Staffing
We get you perfectly qualified and experienced professional(s) on a permanent basis.
Dedicated Staffing
When you organize major recruitment drives, we provide you with a crack team of recruiters, a project manager and required administrative support. The dedicated team understands the Clients' needs well and provides consistent results over an agreed period of time.
Long-term contract Corporate can opt to enter into assignments for long-term and indefinite periods of time with Waterleaf associates.
Managed services
Waterleaf provides the onsite management of the contingent workforce at the client facility, retains the responsibility for the supervision of employees as well as the accountability for the results of the facility or function that have been leased.

Please contact us today to send us your Temp Staffing, Contract to Permanent, Permanent Staffing, Dedicated Staffing - or any specialized staffing requirements.

Waterleaf undertakes recruitment outsourcing for diverse sectors, including banking, telecommunications, FMCG, IT, manufacturing and retail. The service spectrum caters to functional activities involving office administration, technical support, accounts and finance, HR support, marketing and sales.
The Recruitment Process
Need Analysis
Source profiles from our data sources.
Match candidate's profile with that of the desired profile.
Set up interviews for short-listed candidates.
Educate the Candidate on the Client policies & norms.
Study candidates' backgrounds and check references.
Initiate contract formalities and other procedures as per the requirement.