Training at Waterleaf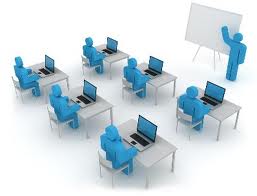 Every Student aspires to lead a professional's life, learn, grow and to play a key role in handling complex processes in Companies of repute. Best source for such dream is the foremost column of every resume – the 'Objective'. And all of them have the zeal and desire but most of them lack on simple parameters and thus give up their hope in making their dreams come true.
The fast – paced environments of the Corporate Companies/ MNCs nowadays not only provide swanky offices, offer huge salary packets but also demand for the best from their employees and to fulfill their desire, they hire people after conducting exhaustive sessions of interviews. The candidates are screened in numerous levels on different skills and as a part of this many aspirants get disqualified in some or the other level.
As an effort to reduce the rate of rejects in Interviews, Waterleaf analyzed the reasons for the rejects and identified the most important reasons to be lack of- communication skills, Interview Etiquettes and Attitude, the three mediums to market themselves the best way.
Waterleaf designed cost effective, highly innovative training methodologies for helping candidates to grow to the expectations of the Corporate Companies. This includes not only Communication Training but also professional skills like Career Building, People Management, Time Management, Interview Behavior etc., which would not only help candidates to crack interviews but also handle their jobs more efficiently.
There are three types of trainings offered to the candidates basing upon the screening of students.
Communication Training.
Personality Development.
Interview Etiquettes.
The modules were designed to meet all types of requirements pertaining to the modern companies and course material made in simple, easily digestible language so that students do not face any issues when they refer to the material in future.
E-mail:
info@waterleafconsultants.com